Recreational Opportunites at Fort Stewart-Hunter Army Airfield
There is plenty to see and do at Fort Stewart-Hunter Army Airfield. With nearly 285,000 acres open for recreation, as training allows, there are recreational opportunities everywhere. You can kayak down the Canoochee River, go mountain biking or horseback riding on hundreds of miles of roads and trails, pick blackberries, frog gig, or bird watch in a variety of native habitats.
As you explore all that Fort Stewart has to offer, be aware and cautious of your surroundings. Fort Stewart is home to several threatened and endangered species, including Red cockaded woodpeckers (RCWs), Eastern Indigo Snakes, Frosted Flatwoods Salamanders, Wood Storks, both the Atlantic and Shortnose Sturgeons, and the smooth purple coneflower. There are also numerous potentially dangerous species to be cautious of, including American alligators, six species of venomous snakes (diamondback rattlesnake, timber rattlesnake, pygmy rattlesnake, copperhead, water moccasin, and coral snake), various biting and stinging insects, plus thorny and poisonous plants.
Watch where you walk! Fort Stewart is an Army training facility. Soldiers train with many types of equipment and weapons throughout the Installation. A roll of concertina wire may sometimes be left behind, or a fox hole may be left unfilled. Stump holes are very common throughout Fort Stewart, as a large portion of the habitat is maintained by fire.
Remember, this is a military training facility. Please review the explosives safety materials below.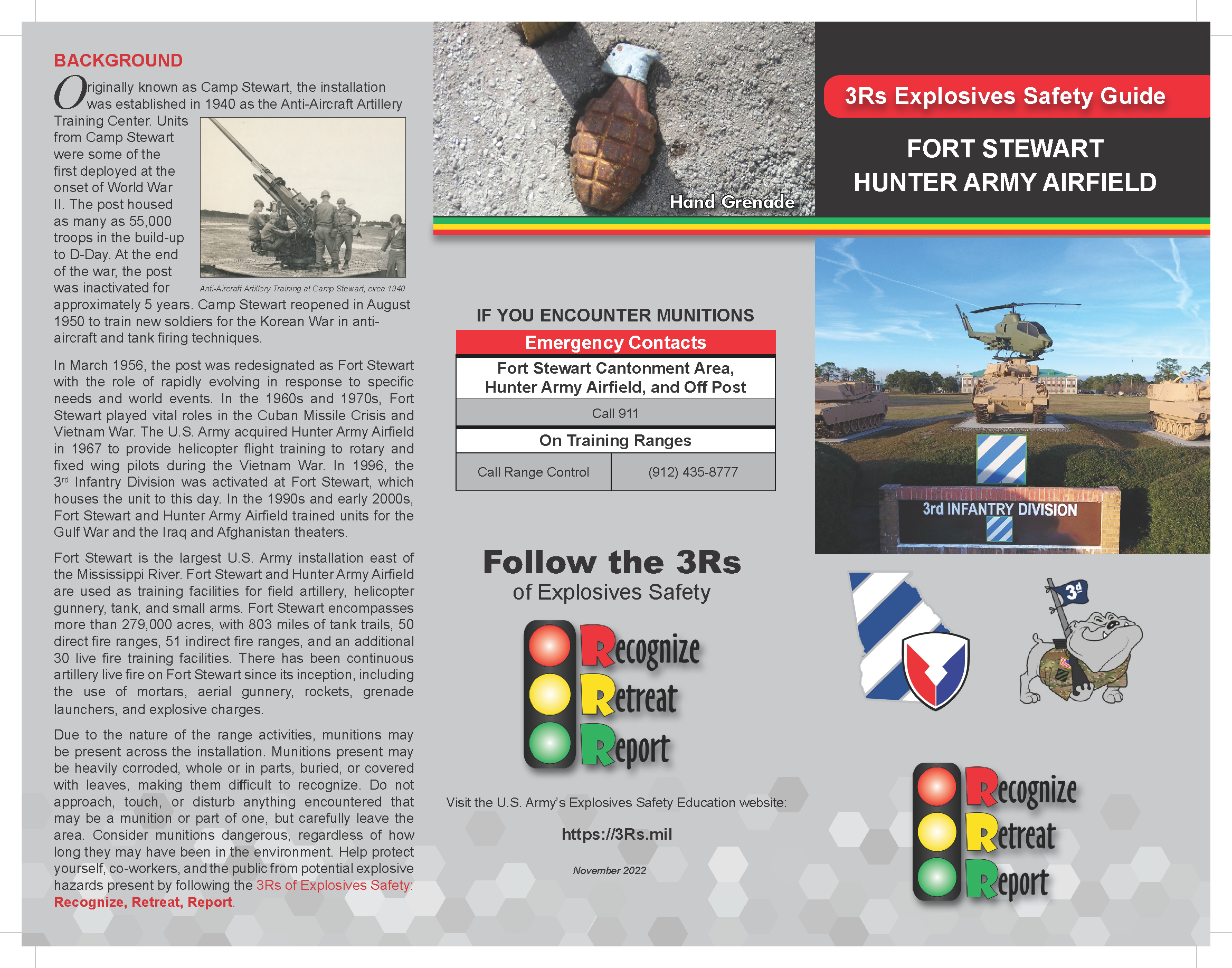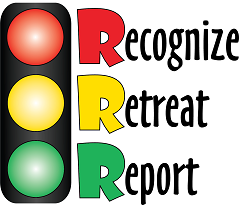 FOR EMERGENCIES, PLEASE CALL
Ft. Stewart Central Dispatch at 912-767-2822